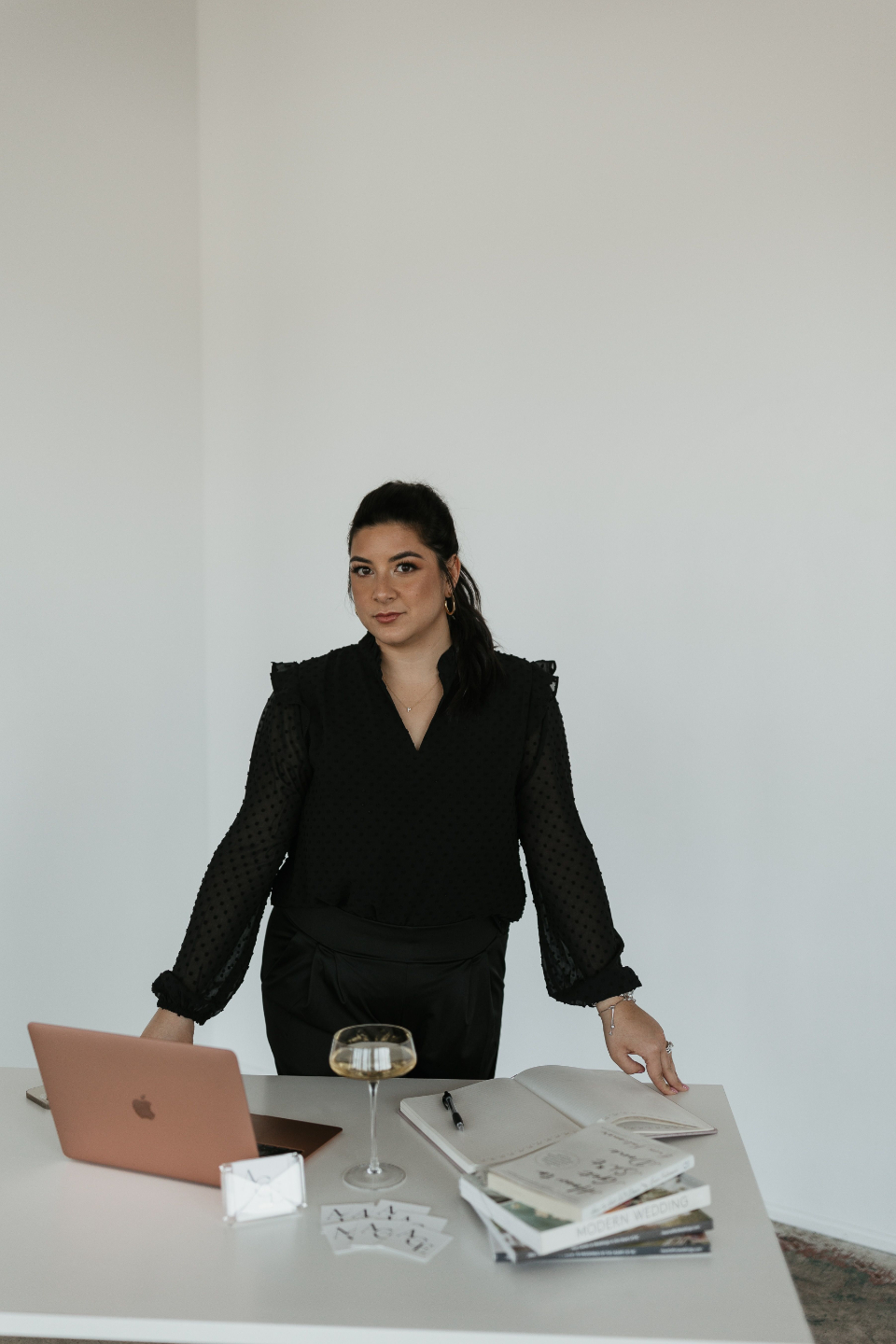 I'M AMANDA
Amanda Caputo is a go-getter whose passion is showing women how they can live out their most wild dreams through investing in themselves.

She resides in Denver, NC with her hubby and beautiful daughter and loves having the freedom and flexibility to live life on her own terms as a successful entrepreneur. She launched her own wedding and event planning company, ACE + Company, over 4 years ago, which has profited 6+ figures every year. Within two years of launching her business, Amanda was able to walk away from her corporate job!

Amanda loves all things training, education, planning and logistics strategy. Amanda's career journey started with working in non-profit event planning and development. She then pursued a corporate training role, traveling across the country and educating medical providers how to use an electronic-medical record. During her time in this role, Amanda obtained her Master's in Health Care Administration and soon after, worked in Community Outreach, managing events and enrollment for a local non-profit program in Charlotte, NC. 

After leaving her corporate job, Amanda was able to triple her business' earnings the following year! She was dedicated to work with premium, luxury vendors in the Charlotte and surrounding area markets, and even expanded her business reach to having an entire planning team based in Raleigh, NC. 

Outside of growing her own business, Amanda has loved mentoring women on how to build a successful business for themselves in the wedding and event planning world.

Amanda is a charismatic, bilingual in Spanish, spa-day life, beach lovin', coffee enthusiast mama, who will always be the first on the dance floor with you (fun fact: she danced her entire childhood)!  Amanda has a huge desire and heart for helping women level up their life and is ready to walk alongside you as you grow the wedding planning business of your dreams!
What my students have to say...
"From the very beginning, she took the time to understand my vision and goals, tailoring her advice and strategies specifically to my niche. Her expertise and vast knowledge of the event planning field were evident as she provided me with insightful advice."
Ali G., Tiny Sprinkles Events
"I'm so glad that I get to work 1:1 with a professional that I've been dreaming to do work like. Amanda is so talented and passionate for what she does and who she serves."
Taylor Anne., Taken Away Events